Martin Brown a New York Times published author.
Martin Brown is an English teacher and high school track coach on Long Island, New York.  A former "Salesman of the Year" for a major sporting corporation, Brown has been named "Coach of the Year" fourteen times in the past 2 decades.
Martin Brown was named as "Newsday's Track Coach of the Year" in 2012 and 2013.  His article, "While Athletes May Dream, Their Hard WORLD is Hardly for a Child" was published in the New York Times.  He is happily married and the father of seven children.
What our readers have to say
This book has helped millions around the world. Here is some of the feedback we have received from our readers!
Marty Brown's character, Jack McKenna, acts with a passion for service that emanates from a well-spring that can come only from an author who is equally passionate and committed to meeting the needs of others. It's a pleasure to come across such a well-crafted story filled with such heart. Shot on goal: Jack McKenna scores!
In a time when the world could use a few good men, author Martin Brown introduces us to Jack McKenna - a young athlete who learns to navigate adulthood with passion and truth.
I was enamored with Mr. Brown's portrayal of a sleepy town and its vibrant residents. The love of hockey and how one's spirit can be renewed through athletics is inspiring. Mr. Brown balances the grittiness of a sport that demands blood sweat and tears with the tenderness and depth of family life. If you loved the movie, Hoosiers, you will undoubtedly enjoy this earnest tale of work ethic, faith and triumph.
Thoroughly enjoyed the book...strong story line and great characterizations...background information was riveting and fascinating at the same time...very enjoyable read.
The rich characters like Nick Mandrake resonate with us fans filled with fond memories of our beloved Spokane and Northwest hockey history.
Martin Brown weaves tales like a master shanachie. His stories draw in his readers and transport them to a fantastic time and place. Enjoy the journey with Martin when you pick up this book.
Chuckanut Dreams is a enthralling read for anyone who loves hockey and sports in general. As a life-long athlete, Brown understands the sacrifice it takes and the costs one must pay simply for the love of the game, no matter what sport it is. His book is a fascinating journey into the enduring character and triumph of the human spirit.
"The passion of Mr. Brown's writing is palpable and infectious."
"With no struggle there is no progress."
F. Scott Douglass
Get an exclusive chapter!
Just enter your email and we will send you a free exclusive chapter! Easy and uncomplicated!
Jack McKenna is a hockey prodigy in Canada's fabled "juniors." Expected to follow the normal path of hockey stardom, Jack eschews a sure NHL bound path to be the first one of his family to graduate from 'university'.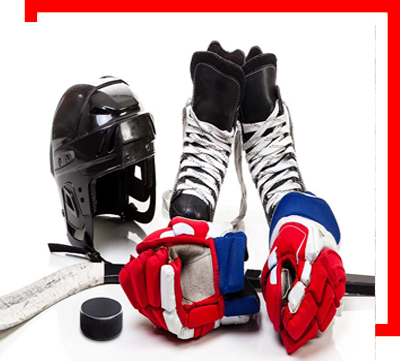 Copyright Chuckanut Dreams | 2018 All Rights Reserved